I guess in the blogosphere it is cute to make lists of 13 things on Thursdays. In keeping with this very special day, Thanksgiving, I want to list the 13 things I am thankful for. Our local radio station did that yesterday. They had callers tell one thing they were grateful for.... but it couldn't be friends or family or our health, because everyone says that. It should be more of the "little" things in life. If you read my daughter, Rachel's blog (see
A Little Bit of Crazy
) from last week, she did one like that. Very cute. Rachel counted in Russian, I think I will count in Finnish. My father, whom I am very thankful for, was 1/2 Finn.
Yksi (1):
The first random thing I am grateful for is the

Internet

. It is truly a miracle, no thanks to Al Gore, and boggles my mind. Because of the Internet my children can do school homework, I can check up on their progress in each class, I keep in touch with family & friends, I found my gorgeous husband on a social network(!!), I can find the most succulent recipes, can get quilt block paterns and last but really first, I can do my genealogical research.
Kaksi (2):

My ancestors. This one really doesn't count in the 'being thankful for family' department because it just doesn't! For the most part, all of my mother's ancestors landed in Jamestown, Virginia as early as 1608 (

Dr. John Woodson

)

and were contributors to the beginning of our great Republic. One even signed the Declaration of Independence,

Richard Henry Lee

,

my 11th great grandfather. The great

General Robert E. Lee

was my 4C 6xR and

Thomas Jefferson

was my 2C 8xR.

Patrick Henry

married my 7th great grand aunt, Sallie Shelton. There were thousands more who just lead quiet lives of hard work and great faith (i.e., William Barkesdale, Samuel Ferguson, John Bernard & Mary Anne Abney, Moses Steagald, Thomas Morton & Elizabeth Woodson, William Shelton & Hannah Armistead, Abraham Micheaux & Susanna Rochet, Peter Rucker & Elizabeth Fielding, William Barnett & Anne Rolfe, Alexander Sutherland and Jean Campbell, Robert DePriest & Elizabeth Randolph, Thomas Tinsley & Sarah Jackson, John Alexander & Anne Axtell, just to name a few).

My father's grandparents came from Pudasjarvi, Oulu, Finland and Madesjo, Kalmar, Sweden.
Kolme(3): I love my jacuzzi! I have

fibromyalgia

and sometimes am in great pain. It is warm and soothing and relaxing to muscles screaming in agony.

Neljä
(4):
I love horses. They are graceful, swift, sleek, grand, regal, silently proud. I am grateful for their contribution to my ancestor's lives in travel, work and pleasure. I get to watch herds of horses out my windows everyday as they are pastured all around our property.

Viisi (5):

The washing machine! Oh, what a superb invention. Not having to beat the clothes on a rock while I try to scrub the filth out of my children's underpants, is such a royal blessing. Just throw the clothes in a box, add detergent and voila! The dryer is not in the same arena of inventions, just because of the 65 mph winds here, typically. Actually, I could just stand in the yard for 4.5 minutes with a pair of jeans and they would be dry.

Kuusi (6):
Ah, the bed! The place where we spend a 1/3 of our day. Comfy, cozy and warm. The places where dreams are lived and muscles are rested.

Seitsemän (7):
The cow! Not the stately animals that horses are but more cute and comical.
They also give us steak and hamburger. I am not a big milk drinker but love, love, love ice cream and sour cream. I have also taken up making my own butter from cream. Fun and cost efficient.

Kahdeksan (8):
The cell phone. Living in a society where most people have one attached to their body, 24/7, and acknowledging the arguements of the invasion to our lives, they are extremely handy. Rather than driving all over town trying to catch up with a teenager, I can just call them and save time, gas and frustration.
Yhdeksän(9):
I am grateful for music. It sets the mood and changes a mood. I enjoy classical, especially piano. I love choral music, especially if I am in the choir. I love classic rock, country, folk ballads, old girl scout campfire tunes and religious music. Of course, rap is not music, so thus not listed.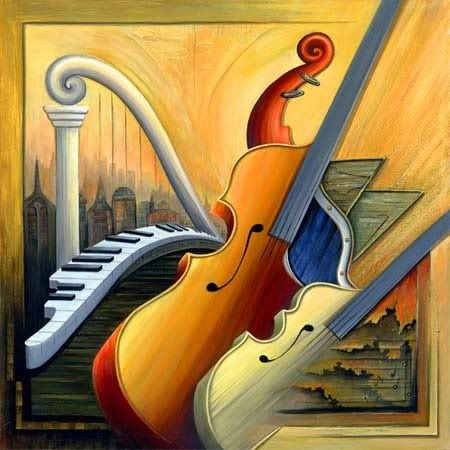 Kymmenen(10):
The origin of this favorite is #7, the cow, and Mr. Ben and Mr. Jerry. I am thankful for Ben & Jerry's Coffee Heath Bar Crunch ice cream. Mmmm..... what a confectionary genius. Truly wonderful and can be shared with #3, the jacuzzi.
Yksitoista (11):
Quilting! I have blogged about this before. I love sewing the pieces together and quilting by hand. I love the history behind quilts.
Kaksitoista (12):
I'm grateful for rocking chairs. I rocked babies in a rocking chair for about 23 years solid. Sometimes I would nurse the infant while a toddler sat next to me. I wonder how many
hours
I have logged on a rocker? I wonder how many
miles
I have rocked? Around the world, how many times? Generally, mine were blue, the color of the era.
Kolmetoista (13):
The camera, what a fantastic invention. It makes blogging easier, but really, it's use in recording history is amazing. I just wish it had been around about 2,000 years before. I would love to have seen real pictures of life in the dark ages, the renaissance era and the lives of my ancestors.
Well, that wraps it up. I have more, but there isn't enough Internet out there to list all my loves

.